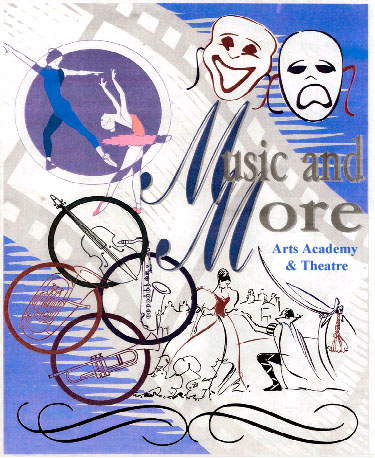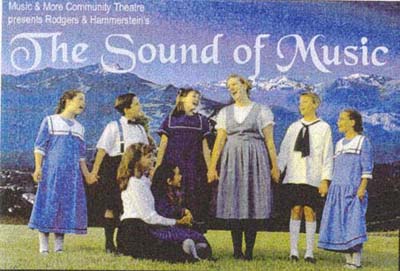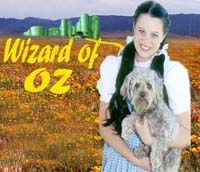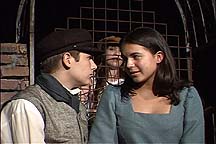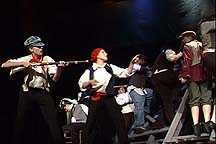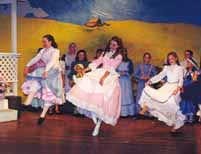 Some

Music & More

Past Productions

11596 D Avenue

Auburn, CA

95603

530-885-0594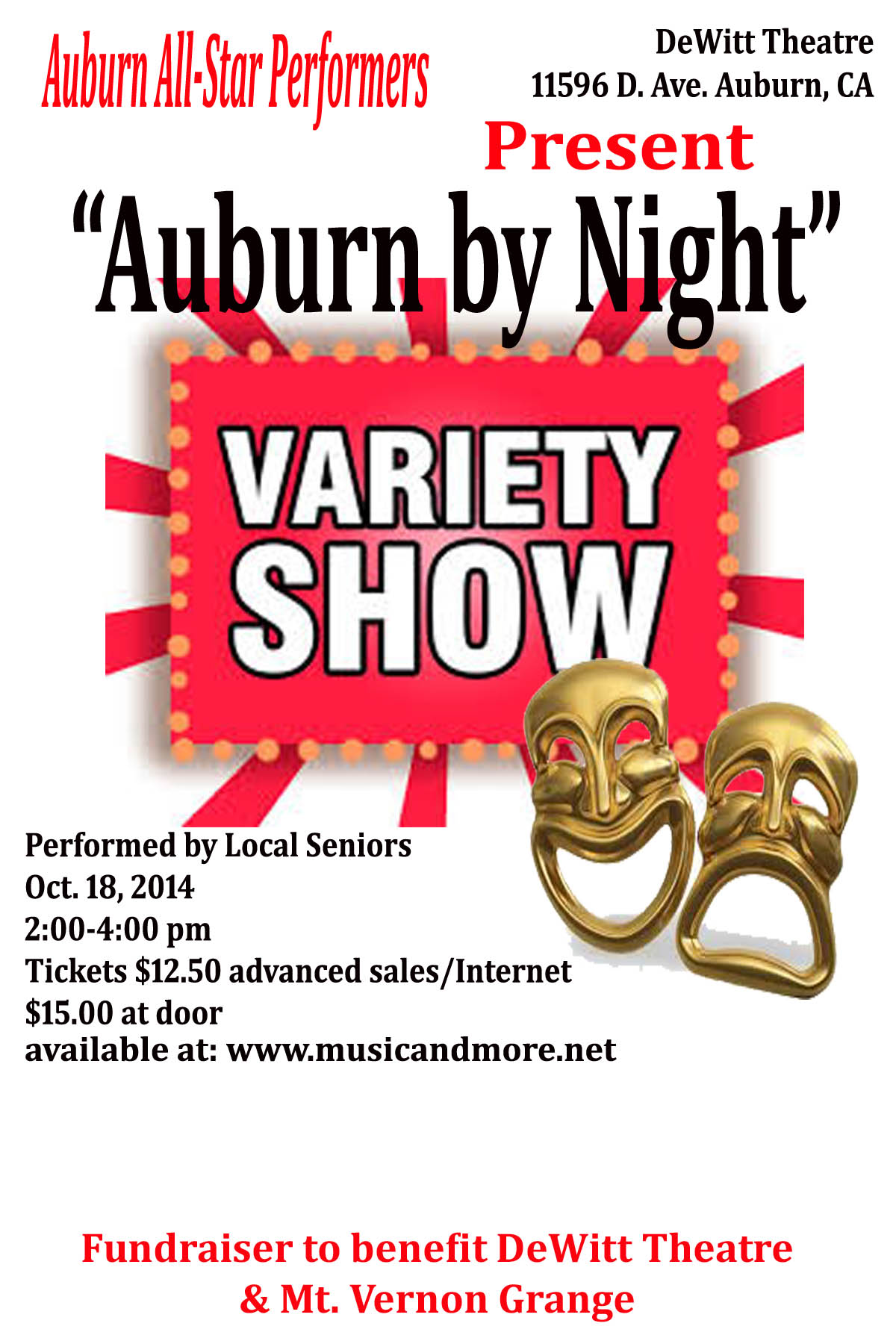 FEATURING

SUCH NOTABLES

Mideastern Belly Dancing

Last of the Red Hot Mamas

Studio B

Song/Comedy

The Three Lolas Plus One

Texas Joe Miller

A Bedtime Story

Jessie & Friends

Gold Dust

Godesses

& OTHERS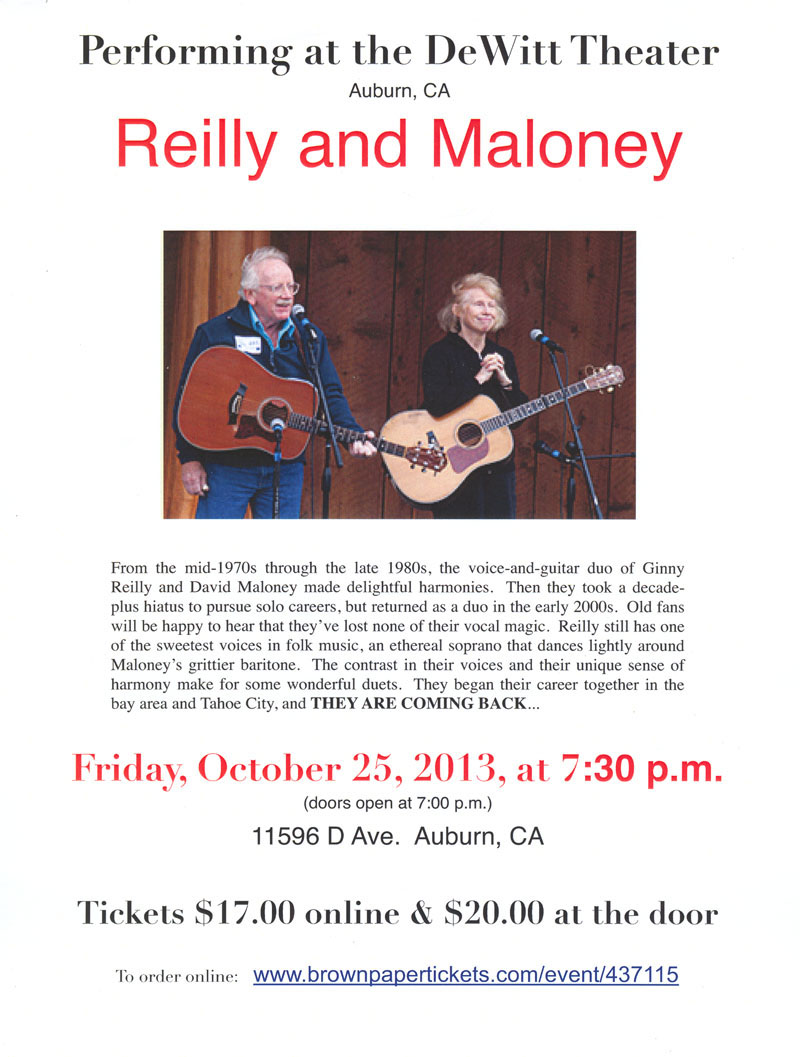 Friday, October 25, 2014, at 7:00 pm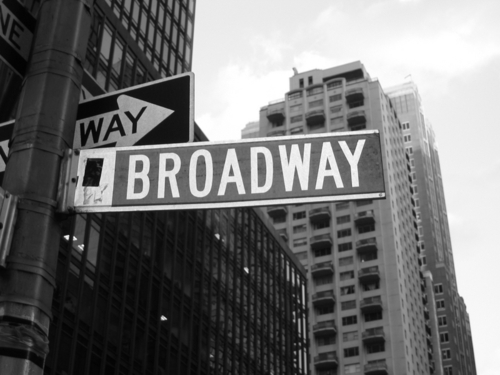 ON WITH THE              SHOW

Musical Fundraiser fot the

Preservation of the

DeWitt Theatre and Program.

COUNTRY & BROADWAY STYLE  MUSIC

7:00 PM, November 9, 2014

DeWitt Theatre

11596 D. Ave. Auburn, CA

Tickets online: www.musicandmore.net

$12 Advanced, $15 at door, children under 12 Free


NEVADA-PLACER-SIERRANADERS

Annual BROADWAY SHOW!

Headline Quartet: First Strike

7:00 PM November 8, 2014

Tickets: online www.musicandmore.net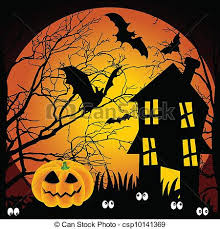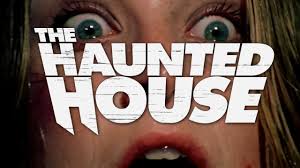 First Annual MMPVA Fundraiser for DeWitt Theater

ARE YOU READY TO BE SCARED OUT OF YOUR WITS !!!

OCTOBER 27th - October 31st

5:00-7:30 pm Younger Children

8:00-11:00 pm 12 & Up

October 31st  4:00-7:30 for Kids

8:00-12:00 am for those who dare face the ghosts of DeWitt Theater past

DeWITT THEATRE

11596 D. AVE. AUBURN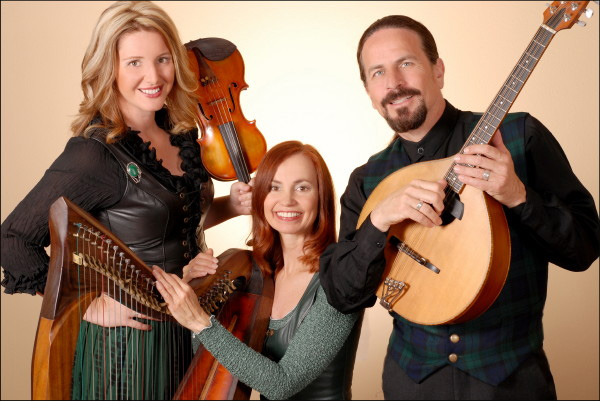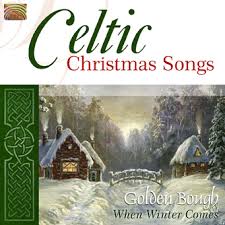 Sunday, Dec. 14

DeWitt Theatre

11596 D Aveue

Tickets online

& at the door

Order online at brownpapertickets.com/event/793497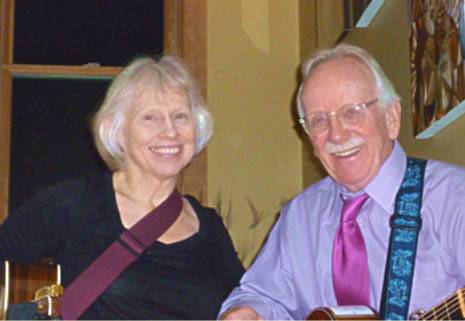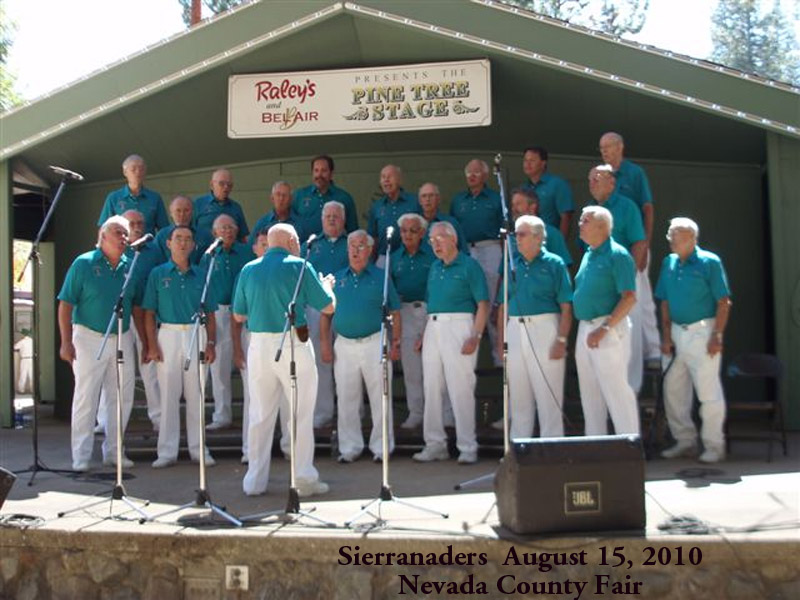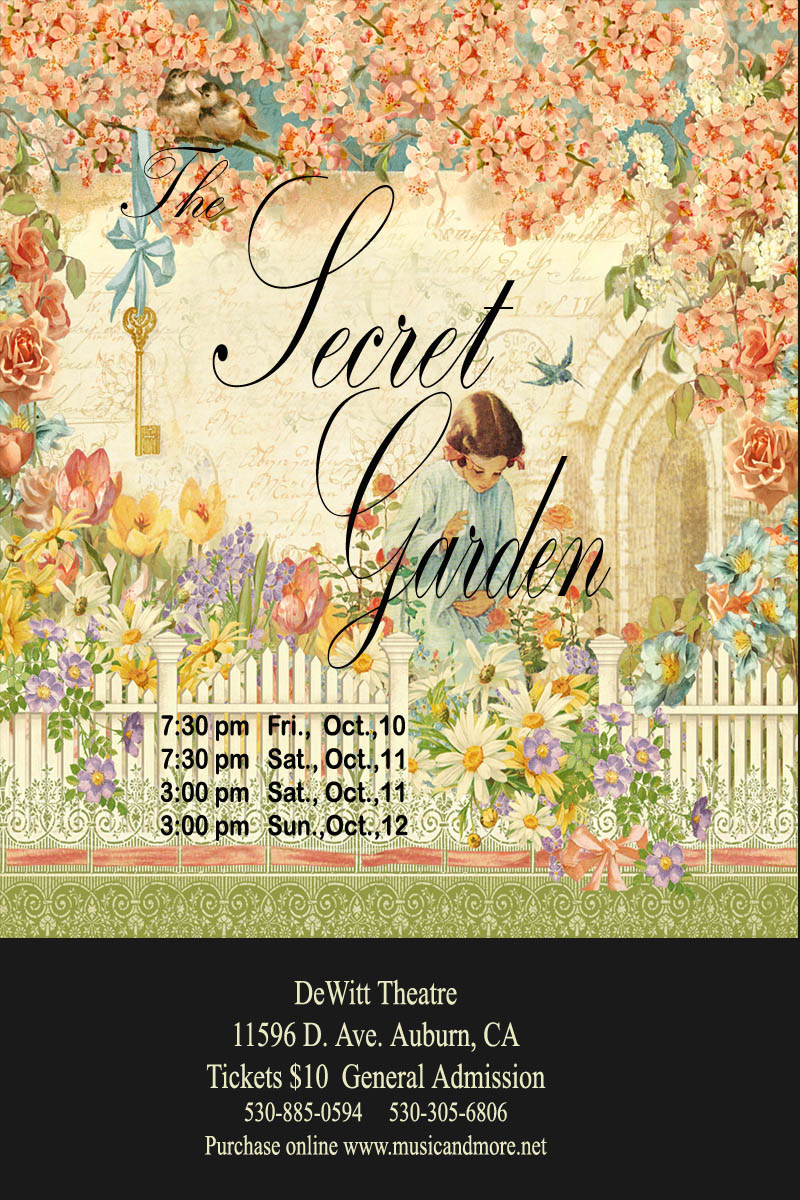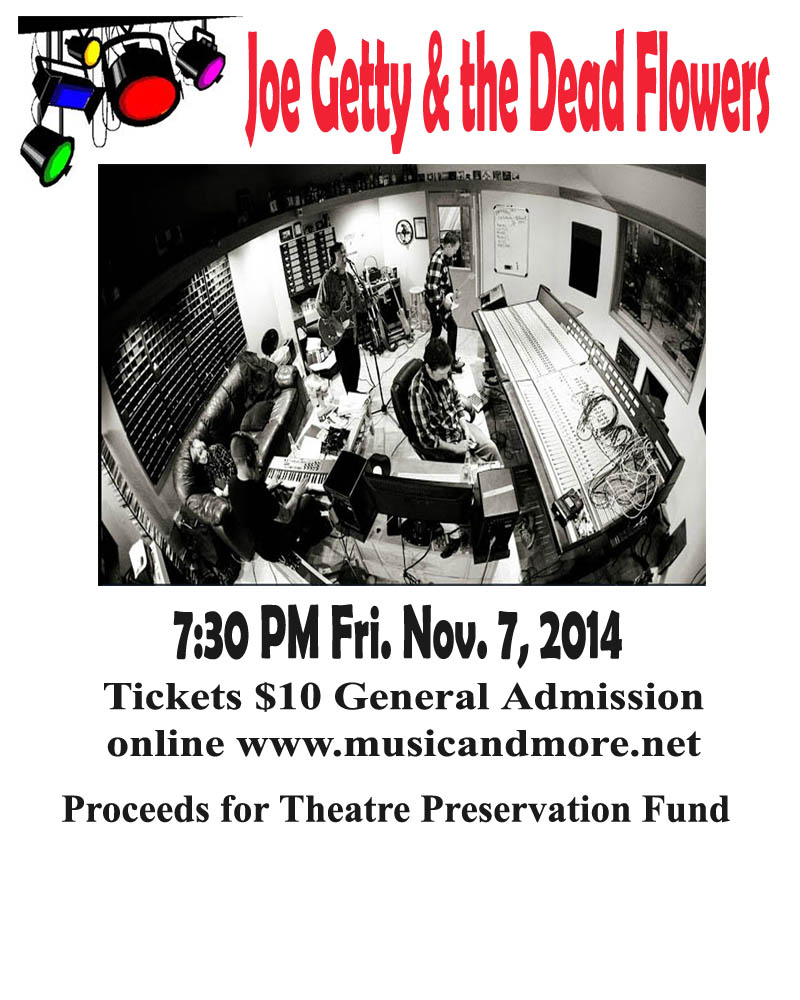 . $15 General Admission. $12 Senior >65,

and $10 Children<13