Music & More Arts Academy is a performing arts school offering both private and group classes in voice, piano, strings, winds, brass, acting, dance and theatre. Our mission is to give quality training and experiences in the Arts to last a lifetime.  We provide educational, theatrical and musical arts for the entire Gold Country Region and surrounding communities of Northern California.

Act * Sing * Dance

New Summer Programs

Mini Musicians & Munchkin Theatre

Dreams Do Come True

Theatre Makers Lab

Theatre Production Design Workshop

  Show Chorus Lab

Starts September 2, 2014

Teen Theatre

Broadway Musical Theatre Review

Youth Theatre

The Boy Who Cried Wolf Improvisation/Scenes

Young Singer/Actors

Sleeping Beauty

Actors On Stage

The Musical, Secret Garden

  New Dance Labs

Dance Styles for Musical Theatre

String Ensemble Labs

Beginning (Mondays 6:00 - 7:00)

Intermediate (Mondays 7:00-8:30)

On-Going Private & Group Lessons

Acting, Voice, Piano, Violin, Viola, Flute, Mandolin, Banjo & More

See Early Childhood, Elementary, Teen and Dance Workshops for additional information.

Call  530-885-0594 * * * 530-305-6806


For Additional Information Call

530-885-0594

530-305-6806

or email

kaycoder@gmail.com

Music and More Theatre

11596 D Avenue

Auburn, CA 95603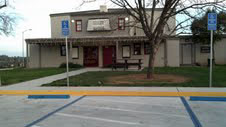 The historic DeWitt Theatre was

constructed in 1943 as a part of the

DeWitt Army Hospital and used for a USO theatre during  WWII with a number of Hollywood  stars on our stage entertaining the  wounded troops.  The Theatre is  scheduled to be demolished by Placer County in 2015 to create a  Costco parking lot.

You are invited to join us in our efforts to preserve and restore the historical DeWitt Theatre by adding comments to our facebook, twitter pages, or creating a comment that will be sent to the Placer County Board of Supervisors on our petition page listed below.